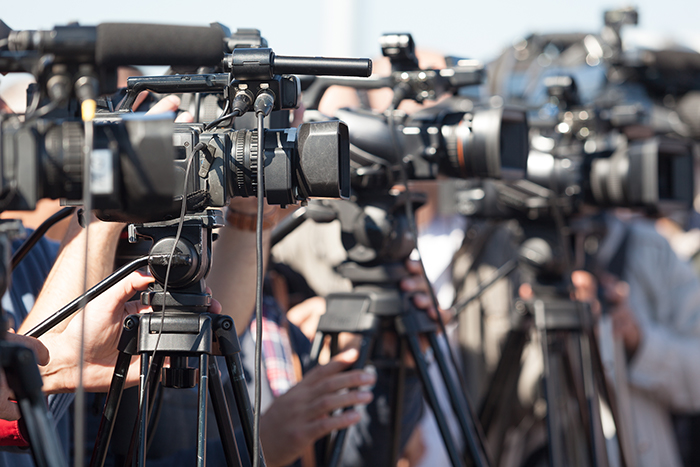 Each week, Index on Censorship's Mapping Media Freedom project verifies threats, violations and limitations faced by the media throughout the European Union and neighbouring countries. Here are five recent reports that give us cause for concern.
Turkey's main internet regulator, Information and Communication Technologies, sent instructions to operators to close VPN services, according to technology news site Webtekno.
The ICT said it was acting within the scope of Article 6, paragraph 2 of law no 5651 in adopting a decision requesting Turkish operators to shut down VPN services.
The decision covers popular encryption services as Tor Project, VPN Master, Hotspot Shield VPN, Psiphon, Zenmate VPN, TunnelBear, Zero VPN, VyprVPN, Private Internet Access VPN, Espress VPN, IPVanish VPN.
According to Webtekno some VPN services are still available such as Open VPN.
"This is clearly detrimental to journalists and the protection of their sources," Hannah Machlin, project officer for Mapping Media Freedom, said.
Turkey's internet censorship did not stop with VPNs as the country faced a shutdown of the popular social media sites Facebook, YouTube, Twitter and more. This was the first time in recent years that the Turkish government targeted popular messaging apps such as WhatsApp, Skype and Instagram, according to Turkey Blocks.
The Independent states that it's unclear whether the social media outage came from an intentional ban, an accident or a cyber attack. Turkey Blocks believes the outage was related to the arrest of political activists for the opposition party the previous night.
Turkey has increasingly utilised internet restrictions to limit media coverage in times of political unrest.
Spanish group Morera and Vallejo, has decided to slash contracts with photographers working for their newspaper, El Correo de Andalucía, according to the Sevilla Press Association (APS).
The three photographers working as "fake" freelancers for the newspaper were on a permanent contract without the benefits of being an employee. New contracts for the photographers worsened their conditions, lowering their pay and lessening the work photographers can put in daily.
APS additionally states that journalists working for El Correo de Andalucía are expected to act as photographers as well, doubling the amount of work they must put in. The newspaper pushed for the merging journalism and photography but journalists are unwilling to steal their coworkers' jobs.
Four journalists from the Center for Investigative Reporting in Serbia (CINS) have noted that they have been followed and photographed on mobile phones by unknown individuals, NUNs Press reported.
CINS, which is known for reporting on corruption and organised crime in Serbia, believes the stalkers are an attempt to intimidate their journalists. Editor-in-chief Dino Jahic stated that they're unsure who is behind the harassment, "We are working on dozens of investigations all the time, and each of them could trigger somebody's anger."
On its website, CINS wrote that they were determined to continue their investigations despite the intimidation. Their case has been reported to the Ministry of Interior and the public prosecutor's office in Belgrade.
The online investigative news site Ukrayinska Pravda has reported that Ukrainian authorities wiretapped the outlet's offices during the summer of 2015.
Editor-in-chief Sevgil Musayeva-Borovyk said in March of 2016, an unidentified person handed in an envelope with operational reports, activities and topics recently discussed by UP. The site has no evidence that wiretapping has continued since then.
According to Ukrayinska Pravda, the security service of Ukraine was carrying out orders from the president's administration. Ukrayinska Pravda reported that it was not only its journalists that were targeted, claiming the staff of several other media sites have been tapped. Mapping Media Freedom does not yet know which other organisations.
Journalists have asked the security service of Ukraine, interior minister and chairman of the national police to respond to the information UP has gathered.