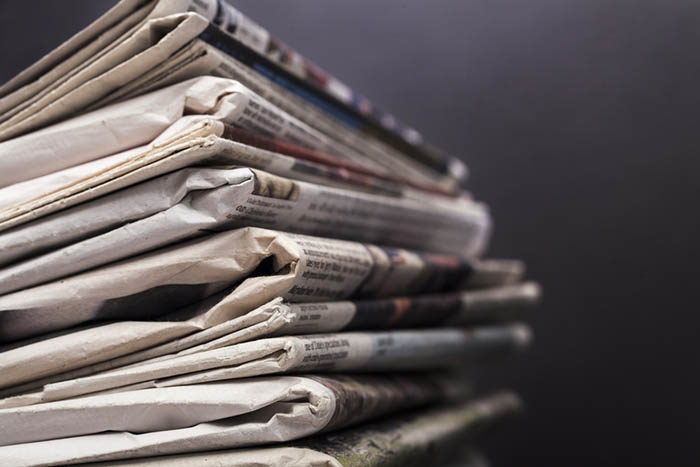 Each week, Index on Censorship's Mapping Media Freedom project verifies threats, violations and limitations faced by the media throughout the European Union and neighbouring countries. Here are five recent reports that give us cause for concern.
15 May 2017 – The editor-in-chief of Cumhuriyet's website, Oğuz Güven, was arrested on charges of spreading propaganda on behalf of a terrorist organisation.
The journalist was detained on 12 May when a headline used in the online version of the newspaper about a prosecutor who died in a car crash upset government supporters.
Cumhuriyet reported that Güven was taken to the İstanbul Police Department located on Vatan Street after his detention.
Also read: Turkey: International coalition slams Cumhuriyet arrests and media closures
15 May 2017 – Ukrainian President Petro Poroshenko signed a National Security and Defence Council decree that bans a number of Russian media and social media sites, including VKontakte and Odnoklassniki, along with search engine Yandex and email service Mail.ru.
The sanctions also apply to antivirus providers Kaspersky Lab and DrWeb. Ukrainian internet service providers will be forced to block access to these sites for three years.
According to Radio Liberty, economic sanctions have also been imposed against major Russian television stations TV Center, RBC, RTR, NTV-Plus, Zvezda, TNT, REN and OTR.
Sanctions have also been imposed against 1,228 individuals how are both citizens of Ukraine, Russia and other countries. According to Detector media, the sanction list includes 13 foreign journalists who are now prohibited from entering the territory of Ukraine for one year.
The list includes five journalists who are citizens of European countries: Magdalena Tasheva (Bulgaria), Novorossia News, Agency blogger David Berezitskyy (Poland), NTV television reporter Maxim Byerozin (Germany), Novorossia News Agency journalist and blogger David Hudzhets (Poland), head of Unified Information and Analytical Center Eurasia inform Vladimir Bukarskyy (citizen of Moldova).
Also the sanction list includes seven: Russian citizens: news agency Ruptly journalist Daniel Anisimov, First Channel CEO of the international network Alexey Efimov, Red Star media holding president Alex Pimanov, Izvestia newspaper editor-in-chief Alexander Potapov, Expert magazine editor-in-chief Valery Fadeev, Rossiyskaya Gazeta newspaper editor-in-chief Vladislav Fronin, Vzhlyad.ru online news outlet editor-in-chief Alex Sharavskyy.
Ukrainian citizen Olena Berezovska, who lives in Moscow and manages the Internet news outlet Ukraina.ru created by RT, is also on the sanction list. The ban is a continuation of government policies to block the activities of Russian companies in Ukraine after the annexation of Crimea and Russia's military support of separatist groups in the Donbass region.
15 May, 2017 – Investigative crime reporter Håkan Slagbrand was assaulted in his home by an unknown man in the early morning. The assailant, who wore overalls, claimed to be a painter and spoke in English.
"I think this could be connected to some of my work from a while back on financial crime," Slagbrand said.
He sustained injuries to his face during the assault. By the time police arrived, the assailant had vanished. Slagbrand had previously had a firebomb thrown at his car.
13 May, 2017- Prominent journalist Arbana Xharra has been assaulted by unknown individuals in a parking lot close to her apartment in the capital Pristina.
Xharra was beaten severely and brought to the hospital where she's in stable condition, according to the police.
A few days before the attack, Xharra had announced that she was resigning from her work in journalism and joining the largest political party in the country, the PDK. She was the editor-in-chief of Zeri, the biggest newspaper in Kosovo. She is well-known for her investigative reporting on corruption and religious extremism.
12 May, 2017 – Chechen interior minister Ruslan Alkhanov told Interfax that the ministry will sue Novaya Gazeta after police checks the newspaper's allegations on the detainment of gay people in the republic.
Akhanov said the allegation by Novaya Gazeta that more than 160 men were detained, 50 of which were killed (Novaya Gazeta only reported on three killings), "does not have any grounds and is fictitious". He said no complaints of harassment were submitted to the police and hotline.
Mapping Media Freedom

Click on the bubbles to view reports or double-click to zoom in on specific regions. The full site can be accessed at https://mappingmediafreedom.org/