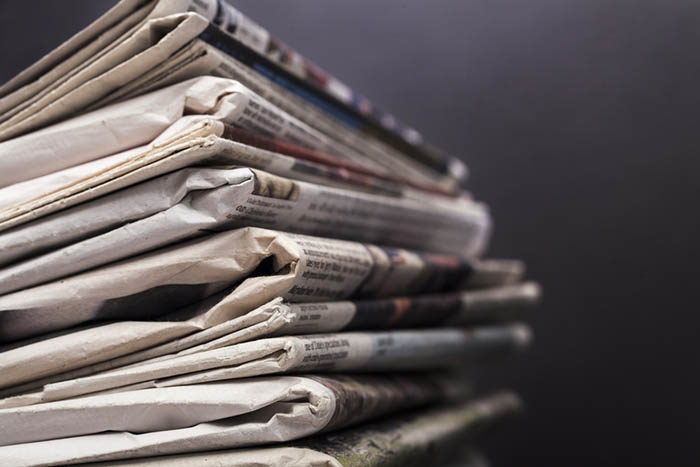 Each week, Index on Censorship's Mapping Media Freedom project verifies threats, violations and limitations faced by the media throughout the European Union and neighbouring countries. Here are four recent reports that give us cause for concern.
11/12/2016 — A photographer for Kommersant newspaper was attacked by anti-LGBT protesters and then harassed by the police. David Frenkel was in St. Petersburg observing an LGBT rights protest and a counter-protest with demonstrators said to belong to the ultra-conservative People's Liberation Movement (NOD).
Frenkel was attacked by a NOD protester who hit his camera and kicked him. The photographer requested help from nearby police officers but they ignored him. He then phoned the police who arrived at the scene but did not protect him. Instead, the counter-protesters claimed the journalists were disrupting their protest and the officers took Frenkel to the police station along with the demonstrator who attacked him.
Frenkel was accused at the police station of "disrespecting the state and the police". An officer refused to process his assault complaint against the demonstrator and threatened to report him as mentally ill.
Doctors arrived in an ambulance shortly after, attempting to remove the journalist, which he resisted. The doctors then took the bag containing Frenkel's camera to which he said, "You have to kill me before you take this bag," when the doctors replied, "No problem".
As Frenkel screamed and called for help, surrounding officers took videos of him and laughed. The doctors removed him from the room so he was no longer under surveillance cameras when one started strangling him and the other began tying his hands in a tourniquet.
Frenkel said in a Facebook post, "While doing this, doctors, police officers, and the NOD representative were laughing about me being Jewish; they mocked something about Seder and circumcision…"
Frenkel was released a short time later. Kommersant filed a complaint with the Russian Investigative Committee, demanding an investigation.
10/12/2016 — Taulant Balla, MP for the ruling socialist party in Albania, has suggested changes to the country's electoral code would would force registration for all online media outlets and give permission to the government to ban all unregistered outlets.
The outlets would have to register under a Media Monitoring Board, which is a temporary body created by the Central Electoral Commission to monitor the TV time allocated to candidates during a campaign. If these outlets were to fall under "electoral propaganda" during elections, then they would be forced to close down.
The proposal states that, "State authorities take measures to close during the election campaign unregistered web outlets who distribute electoral propaganda, carry out polls disregarding the electoral code or go beyond limits of information and are deemed electoral propaganda."
12/12/2016 — A representative of the British Journalists Union, Alexander McDonald, was denied a visa to enter Turkey to cover the court cases of Evensrel reporters.
McDonald received an email saying his visa was denied but was given no reason. Without the visa, McDonald will not be able to cover the cases against journalists Cemil Ugur and Halil Ibrahim Polat. Since McDonald has been denied, the journalists have been released. They were originally detained for "armed terrorist propaganda" and "membership of an armed terrorist organisation".
12/12/2016 — Several non-state news outlets reported interruptions to their services and have noticed them occurring for the past several weeks. Since 28 November access to the websites for Radio Free Europe/Radio Liberty and Voice of America was blocked repeatedly.
Meydan.tv and another news outlet based in Berlin experienced the same problems between 28 November and 2 December.