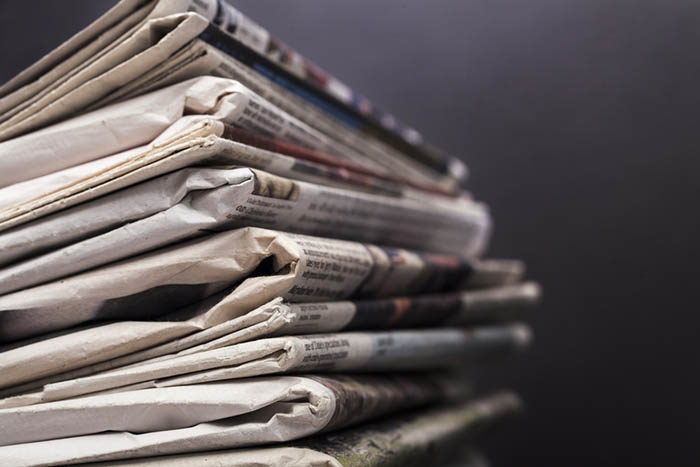 Each week, Index on Censorship's Mapping Media Freedom project verifies threats, violations and limitations faced by the media throughout the European Union and neighbouring countries. Here are five recent reports that give us cause for concern.
On 18 January a Turkish court ordered the arrest of three journalists on charges of "membership in an armed terror group," T24 reported.
These journalists include Ömer Çelik, former news editor of DİHA daily; Tunca Öğreten, former editor of Diken news portal, and BirGün daily staff member Mahir Kanaat.
They were detained on 25 December 2016 with three others; Derya Okatan, managing editor for the ETHA news agency; DİHA reporter Metin Yoksu, and Yolculuk newspaper managing editor Eray Saygın.

After 24 days, the court ruled to release Yoksu, Sargın and Okatan on probation terms. Under the order they are barred from international travel and will have to regularly check in with their local police station.

Pre-trial custody can last up to 30 days under Turkey's emergency rule, which was implemented on 20 July 2015 following a coup attempt.

On 25 December 2016, pro-government Sabah daily announced that the journalists would be detained in connection to email correspondence of Berat Albayrak, Turkey's energy minister and the son-in-law of the country's President Recep Tayyip Erdoğan that were leaked to the media.

The arrests bring the number of journalists in Turkish prisons to 151.
The Gothenburg offices of Swedish public service TV and radio, SVT, were evacuated on Tuesday 10 January after a suspicious package containing white powder and written threats was sent to staff member Janne Josefsson, the broadcaster reported.

SVT reported that "the letter was opened and the contents spread on a coffee machine and stairs".

SVT Chief Executive Hannah Stjärne commented on the incident: "This threat has disabled a socially important journalistic operation for several hours and is a blow to the open society which we must protect."

Police have begun an investigation into the source of the threat. The powder was later found to be harmless.
Russian-Israeli blogger Aleksandr Lapshin was detained in Minsk on 15 January 2016, shortly after entering Belarus, Euroradio.fm reported. The detention was requested by Azerbaijan, which is seeking to have the blogger extradited. 

Lapshin lives in Moscow and is wanted in Azerbaijan for visiting the disputed region of Nagorno-Karabakh and for criticising Azerbaijani policies on his blog.

A representative for Belarus's Prosecutor General said it was studying Azerbaijan's extradition request.

The Committee to Protect Journalists has called on Belorussian authorities to release the blogger without condition and allow him to return home.
Two media directors, Armand Shullaku and Alfred Lela, lost their jobs on 12 January after owners changed the "editorial orientation" of their outlets in favour of the government, ZeriaMerikas.es reported.
Shkullaku, who was the director of the news channel ABC News in Tirana, said his employment contract was not renewed for January 2017 and that he believed that the owner of the TV station changed its editorial line so that it now supports the government. "The owner told me that in his opinion, the channel needed a new managerial and editorial approach," he said.
Lela, former director of the newspaper Mapo, said that the owner of the outlet had also declared his support for Prime Minister Edi Rama and that his contract, which ended on 31 December, was not renewed for that reason. "I was offered a new contract on condition I respected the new editorial affiliation and I refused," he told Voice of America Albanian language service.
Lulzim Basha, the leader of the opposition Democratic Party, wrote on his Facebook page that the dismissal of these two journalists means businesses and media have joined the government against the people.
On 12 January an Istanbul Prosecutor asked for a nine-year sentence in the case of prominent journalist Hasan Cemal, reported Hurriyet Daily News.

Cemal is being charged for "making the propaganda of terrorist organisations" and "praising crime and criminals".

On 1 September, 2016 Cemal was part of a group of nine editors who took part in the Editor For The Day campaign launched in support of the closed pro-Kurdish daily Özgür Gündemy, Bianet reported.