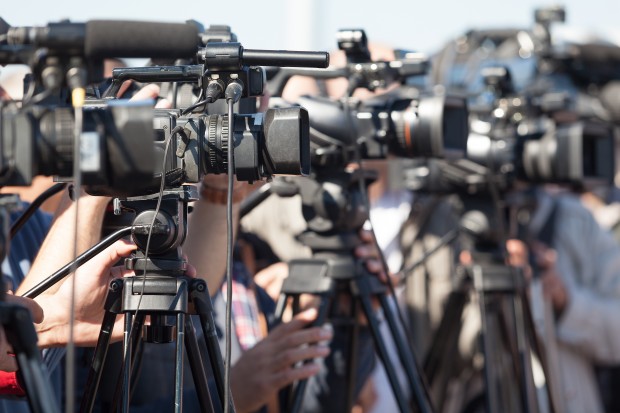 Each week, Index on Censorship's Mapping Media Freedom project verifies threats, violations and limitations faced by the media throughout the European Union and neighbouring countries. Here are five recent reports that give us cause for concern.
France: In run up to elections France Télévisions delays airing documentary on Sarkozy funding https://t.co/W9iyZKk2fQ #mediafreedom #ECPMF

— Index on Censorship (@IndexCensorship) September 8, 2016
Former french president Nicolas Sarkozy is back on the campaign trail but fundraising from his 2012 run for office is raising questions. A new documentary investigating these finances was due to air on 29 September but following pressure from Michel Field, the head of news at France Télévisions, a French public national television broadcaster, it now won't show until after the primary elections of Sarkozy's Republicans party at the end of November.
On 6 September, the satirical and investigative newspaper Le Canard Enchaîné revealed that in mid-July, Field told Elise Lucet, the new director of Envoyé Special, that the documentary must be delayed. The publication also revealed that Field was in talks with Sarkozy, who had agreed to be the first guest on a new political programme by France Télé, but that Sarkozy's team would prevent his appearance if the documentary was to air.
According to Le Canard, Field also tried to have a heavily-edited version of the documentary air 8 September, which Lucet refused to comply with. Lucet accused Field of censorship and the director of France Télévisions, Delphine Ernotte Cunci, is taking some time to decide whether to air the documentary or not.
On 7 September, France Télévisions confirmed that the documentary would be aired "before the end of the year".
On 5 September a court in Chechnya sentenced journalist Zhalaudi Geriev to three years in prison on drug possession charges. Geriev, who worked for the independent regional website Kavkazski Uzel, which covers politics and human rights issues, claims he was forced to give a confession.
In court, Geriev said that on 16 April he was kidnapped from a public bus on his way to Grozny. He added that he was taken to the woods, where he was beaten and tortured, and then taken to a local cemetery. There, according to the prosecutors, he was arrested for possession of 160 grams of marijuana and admitted he was guilty.
Kavkazski Uzel issued a statement saying that they believe that the case against Geriev is fabricated and motivated by his professional activities.
The House of Lords debated the so-called Snooper's Charter on 5 September. Part of the Investigatory Powers Bill introduced by Prime Minister Theresa May when she was still Home Office secretary, it would allow police and intelligence agencies to intercept, gather and store the communications of tens of millions of people including whistleblowers, journalists and sources.
If passed, this law would allow the "relevant public authorities" to obtain journalists' communications data with the aim of identifying or confirming the identity of anonymous sources.

On 4 September the studios of national Ukrainian TV channel Inter were set on fire by unknown assailants.
The news agency Unian, citing the State Emergency Services division, reported: "At 16:31 on Sept. 4, Kyiv Emergency Situations Service operators received a call about a fire that had broken out at a building of a TV channel at 26 Schuseva Street. Upon arrival at the scene, firefighters discovered two piles of tyres had been set ablaze during a rally outside the building and an external source of ignition brought [into the building] had caused a fire on the first floor…and second floor."
Thirty people were evacuated and one journalist suffered a broken leg and smoke inhalation.
Can Dündar'ın eşi Dilek Dündar'ın yurt dışına çıkışına izin verilmedi https://t.co/ZQmQN9hn0W pic.twitter.com/6jE351HToZ

— ANADOLU AJANSI (@anadoluajansi) September 3, 2016

Dilek Dundar, the wife of prominent Turkish journalist and former editor-in-chief of Cumhuriyet newspaper Can Dundar was prevented from leaving the country at the Ataturk International airport on 3 September. She was on her way to Berlin, Germany, when airport officials confiscated her passport and informed her that it had been cancelled.
Can Dundar said of the situation: "This … is an excellent example of authoritarian rule. The new legal order … treats the whole family as criminals."
Also read:
Can Dündar: Turkey is "the biggest prison for journalists in the world"